2019 MFA Thesis Exhibition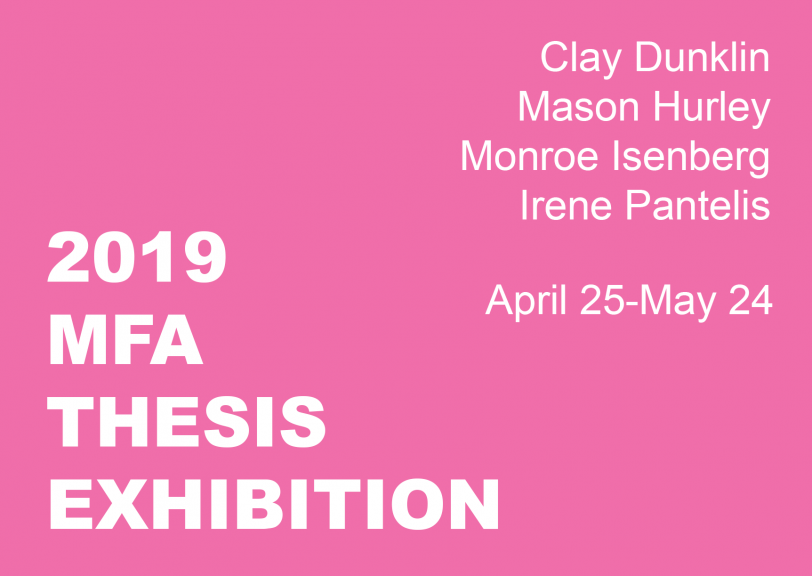 2019 MFA Thesis Exhibition features work by UMD Department of Art MFA students graduating at the end of the 2018-2019 academic year, and showcases cutting-edge graduate research that utilizes a myriad of new materials and technologies. This year the exhibition features work by four MFA candidates: Clay Dunklin, Mason Hurley, Monroe Isenberg, and Irene Pantelis. This exhibition is organized by the University of Maryland Art Gallery, in association with the Department of Art, and is supported in part by the Dorothy and Nicholas Orem Exhibition Fund as well as a generous grant from the Maryland State Arts Council.
An opening reception will be held on Wednesday, April 24, 2019, from 5-7pm.
On view: April 25-May 24, 2019*
Location: University of Maryland Art Gallery
Admission: Free
*Note: Viewings by appointment only May 20-24, 2019