Leadership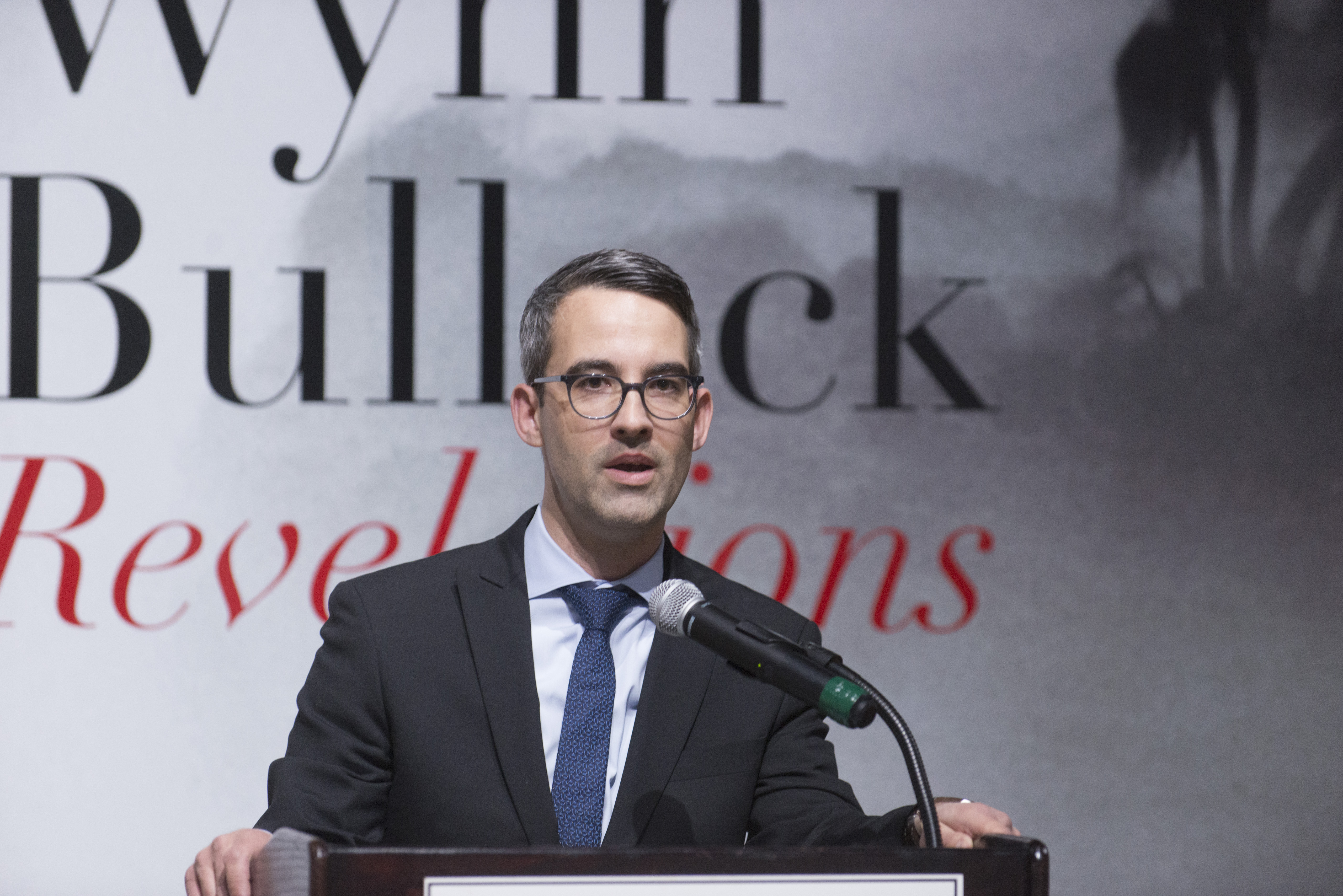 (Thai Nguyen / University of Maryland)
Taras W. Matla is Associate Director and current Acting Director of the University of Maryland Art Gallery. At the Gallery, he oversees its day-to-day operation and a permanent collection of over 3,000 works of art. Matla has also curated and coordinated several key exhibitions at the Gallery, including: Glances From Infinity (2018), Laid, Placed, and Arranged (2017), Wynn Bullock: Revelations (2016), Process It All: Selected Works by Chip Lord (2014), and John Baldessari: Four Short Films, 1972-1973 (2014).
In addition to his curatorial work, Matla established the Visiting Artist Lecture/Project (VAL/P) initiative in 2015. The initative's aim is to bring emerging and mid-career artists from diverse backgrounds to UMD and allow them to work collaboratively with the Gallery, students, faculty, and surrounding community on a site specific project on campus. Past participants include Kim Schoenstadt, Christine Nguyen, and Rachel Hayes. The 2018-19 VAL/P participant is Cuban-born, Brooklyn-based artist Carlos Martiel.
Prior to joining the University of Maryland Art Gallery, Matla worked in the Department of Prints and Drawings at the Los Angeles County Museum of Art (LACMA) as well as in the Communications and Corporate Relations department at The J. Paul Getty Trust. A native of Los Angeles, California, Matla holds a BFA in Printmaking from California State University, Long Beach and an MA in Aesthetics and Politics from California Institute of the Arts (CalArts).
Abby R. Eron is Registrar and Curatorial Assistant at the University of Maryland Art Gallery. Eron is a PhD candidate in the Department of Art History & Archaeology. Her dissertation research concerns the Symbolist impulse in American art across media circa 1900.
Eron received her MA from the University of Maryland. Her thesis, entitled "Visualizing American History and Identity in the Ellen Phillips Samuel Memorial," considered public sculpture of the 1930s, New Deal art, gender, race, and conceptions of the melting pot. She received her BA (magna cum laude with Phi Beta Kappa distinction) from Brandeis University, majoring in Art History and International & Global Studies and minoring in French. As an undergraduate, she interned at the National Museum of American Jewish History. She has worked at the Rose Art Museum, the Association for Public Art, and the Conservation Center for Art and Historic Artifacts. In the summer of 2014, she interned at the National Gallery of Art, cataloguing a collection of materials related to the Photo-Secession. In 2015, she was a Center for American Art Summer Fellow at the Philadelphia Museum of Art, where she prepared a gallery installation of Philadelphia still-life painting. She was a 2016-2017 University of Maryland Museum Fellow at the National Gallery of Art, researching and writing a timeline for the exhibition The American Pre-Raphaelites: Radical Realists (2019). Eron is a UMD University Teaching and Learning Program Associate. She has served as a teaching assistant in various courses, an undergraduate writing and research advisor, and the instructor of record for ARTH361, American Art After 1876.
Rachel Walder is Media Relations Intern at the University of Maryland Art Gallery. Walder is currently a senior here at the University of Maryland, College Park. Some of her passions include reading, writing, art and designing creative content.
Walder is a Communication major with a concentration in Public Relations in the College of Arts & Humanities. She has held multiple internships the past few years in Music and Entertainment and Public Relations. She is looking forward to continue pursuing her passions after graduation.