Leadership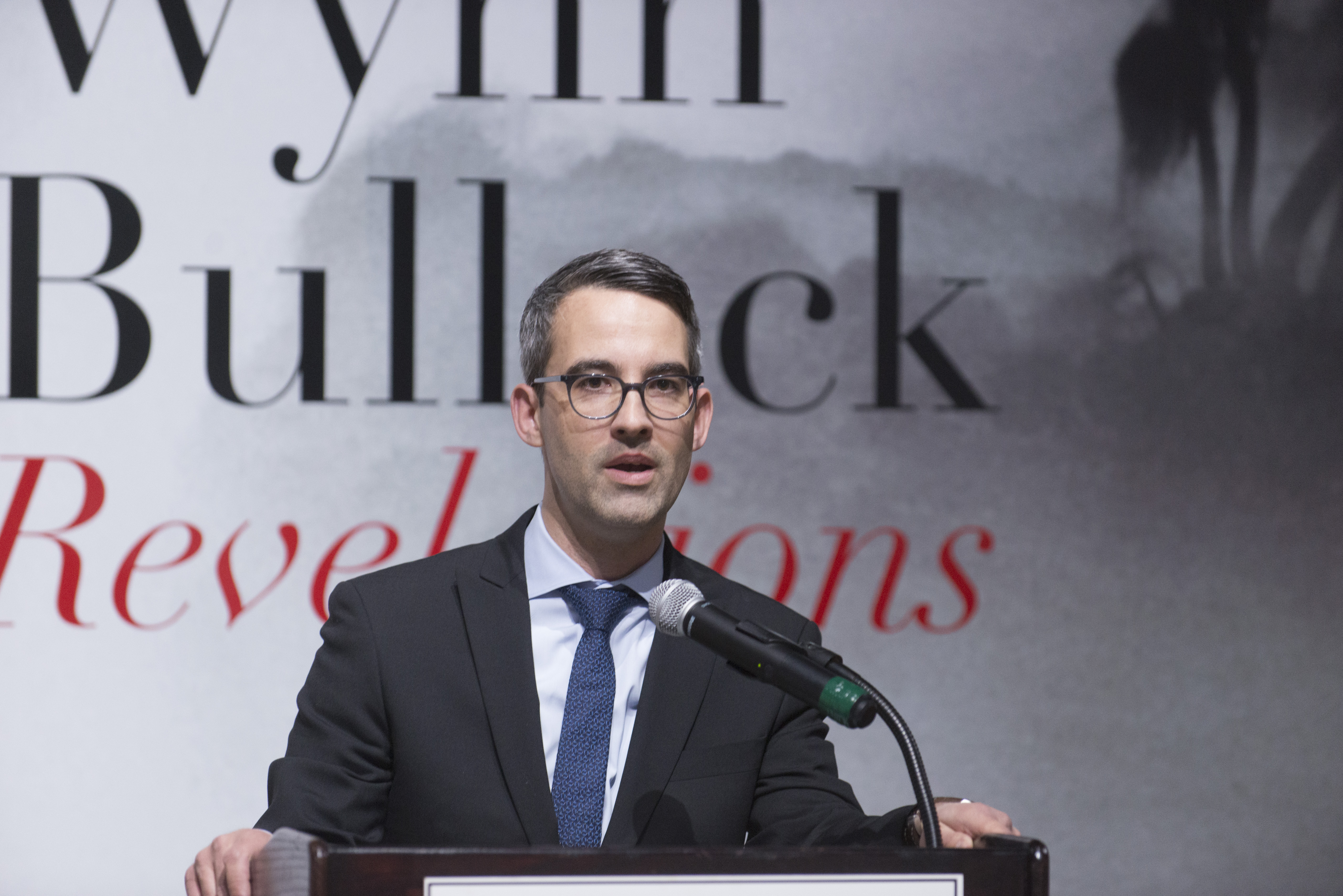 (Thai Nguyen / University of Maryland)
Taras W. Matla is Associate Director and current Acting Director of the University of Maryland Art Gallery. At the Gallery, he oversees its day-to-day operation and a permanent collection of over 3,000 works of art. Matla has also curated and coordinated several key exhibitions at the Gallery, including: Glances From Infinity (2018), Laid, Placed, and Arranged (2017), Wynn Bullock: Revelations (2016), Process It All: Selected Works by Chip Lord (2014), and John Baldessari: Four Short Films, 1972-1973 (2014).
In addition to his curatorial work, Matla established the Visiting Artist Lecture/Project (VAL/P) initiative in 2015. The initative's aim is to bring emerging and mid-career artists from diverse backgrounds to UMD and allow them to work collaboratively with the Gallery, students, faculty, and surrounding community on a site specific project on campus. Past participants include Kim Schoenstadt, Christine Nguyen, and Rachel Hayes. The 2018-19 VAL/P participant is Cuban-born, Brooklyn-based artist Carlos Martiel.
Prior to joining the University of Maryland Art Gallery, Matla worked in the Department of Prints and Drawings at the Los Angeles County Museum of Art (LACMA) as well as in the Communications and Corporate Relations department at The J. Paul Getty Trust. A native of Los Angeles, California, Matla holds a BFA in Printmaking from California State University, Long Beach and an MA in Aesthetics and Politics from California Institute of the Arts (CalArts).