Music Posters and Visual Communication - Making Artistic Choices to Communicate Your Ideas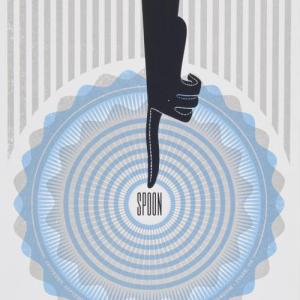 This lesson plan utilizes the gallery's extensive Marcus Calendrillo Concert Poster Collection. Teach your students about visual communication and how it is used in music poster design. Students will learn how artists make informed decisions when advertising a particular music genre to a particular group of people. Color choice, text, and imagery are masterfully chosen by experienced designers. Give your students the tools to create their own thoughtful designs. This resource packet includes a lesson plan, PowerPoint, brainstorming worksheet, mid-project critique log, and final critique log.
Posters are available for rent for classroom use. Email ksl@umd.edu to inquire. You may view the Marcus Calendrillo Concert Poster Collection here.
This lesson can be adapted for use with all ages. Don't know how? Contact Katie Coogan, Curator of Education and Outreach at The Art Gallery, for assistance at ksl@umd.edu.