2015 Department of Art Faculty Exhibition
November 4

to

December 11, 2015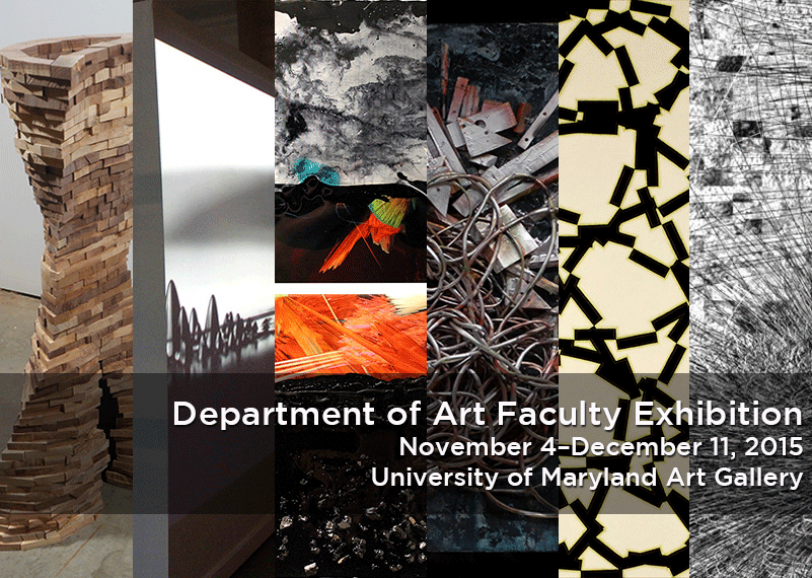 Fall 2015 marks the return of the Department of Art Faculty Exhibition to the University of Maryland Art Gallery. The exhibition provides students, colleagues, and visitors a glimpse into the creative and professional work of the Department of Art faculty. The participating artists include Leslie Berns, Audra Buck Coleman, Shannon Leah Collis, Emily Conover, Patrick Craig, Hasan Elahi, Rob Hackett, Tyler Hildebrand, Lilian Hoover, Wendy Jacobs, Steve Jones, Patrice Kehoe, Matthew McLaughlin, Brandon Morse, Nare Ratnapala, W. C. Richardson, Foon V. Sham, Justin Strom, Jim Thorpe, Rex Weil, and Liese Zahabi.
The Department of Art Faculty Exhibition affords visitors with an exclusive opportunity to view new directions in work by some of this area's most dynamic artists and educators. The show is representative of the long-standing strengths of the Department's undergraduate and graduate programs focus on painting, sculpture, printmaking, and graphic design as well as the burgeoning emphasis on interdisciplinary research, video, and digital media.
An opening reception for the exhibition will be held on Wednesday, Novemeber 4th, from 5pm-7pm. The reception is free and open to the public.