Maryland Art @ College Park 2015
June 19

to

August 1, 2015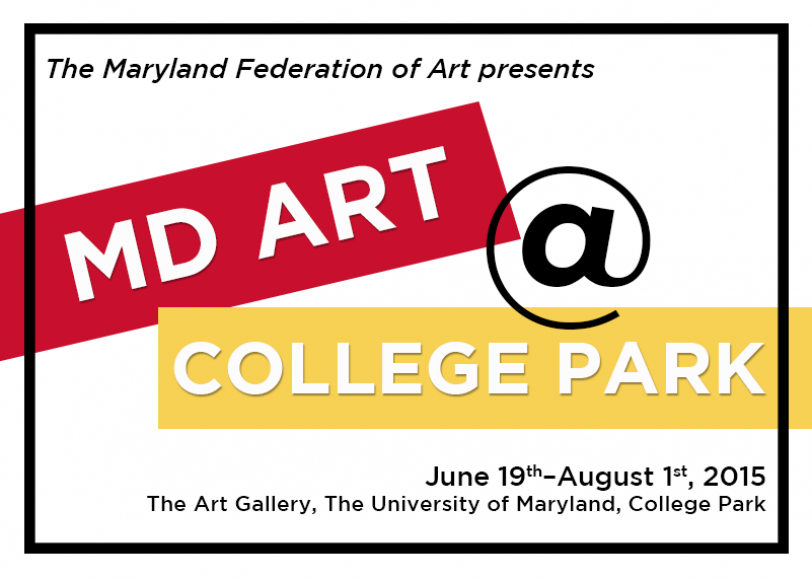 The Maryland Federation of Art presents Maryland Art @ College Park, on view Friday, June 19th, through Saturday, August 1st, at The Art Gallery at the University of Maryland, College Park. For over 50 years, the Maryland Federation of Art has supported local and national artists by providing various venues and sites for exhibition. This year's exhibition of Maryland Art @ College Park marks the third consecutive year the show has come to UMD's campus. Featuring over 90 pieces of art, the exhibition includes both three-dimensional and two-dimensional works. This year's juror is Maryland's first lady, Yumi Hogan.
Hours: Wednesday through Friday, 11am–4pm
We will be open Saturday, June 20th, and Saturday, August 1st, from 11am–3pm.
Opening Reception: Friday, June 26th, from 6–8pm. The reception is open to the public.
Juror: Yumi Hogan is an adjunct professor at Maryland Institute College of Art (MICA), Baltimore MD. Prior to that she was adjunct faculty at Anne Arundel Community College, MD. She received her MFA degree at American University, Washington, DC and her BFA in painting at MICA in Bethesda, MD. She has a broad knowledge of art and is an award winning artist that works abstractly on paintings in Sumi ink, acrylic paint and Asian pigment. She is currently Maryland's First Lady with interests that include public awareness of art in Maryland.
For more information about the exhibition and the submission process, as well as the Maryland Federation of Art and their work, please visit their website: http://mdfedart.com/.