Christopher Bartel: The Skinwalker Ranch Portfolio
May 24

to

December 31, 2021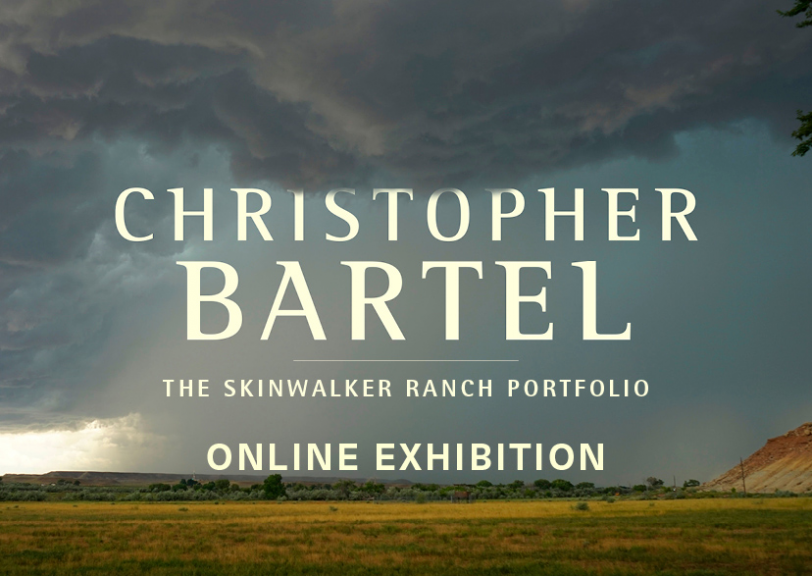 Christopher Bartel: The Skinwalker Ranch Portfolio is a free, online exhibition of photographic works by Kansas-born artist Christopher Bartel. View it here.
This exhibition features eighty works by Bartel, drawn from the Art Gallery's The Skinwalker Ranch Series, 2010-2016 digital photo archive. Self-taught, Bartel's photography picks up where icons like William Henry Jackson, Carleton Watkins, and Ansel Adams left off. The work operates as an homage to the time-honored tradition of documenting the American West. In addition, it offers a fresh outlook on how climate, rural life, ecology and tribal culture interact with one another in the current era.
Bartel's photography in also highly personal and autobiographical. It focuses in large part on his experience both working and living at Skinwalker Ranch, a remote property in northeastern Utah with a documented history of unidentified flying object sightings and other unexplainable phenomenon—spanning well over two centuries. The vast property takes its name from the Navajo word "skinwalker," which refers to a shapeshifting entity. In recent years, the ranch has also reportedly been home to past Government-funded research projects that delved into the supernatural.
The Skinwalker Ranch Portfolio is organized by Associate Director Taras W. Matla. Major support is provided by the Dorothy and Nicholas Orem Exhibition Fund. Generous support is provided by the Maryland State Arts Council.