Up Close: Lefem and the Bangwa of West Cameroon
January 30

to

April 3, 2020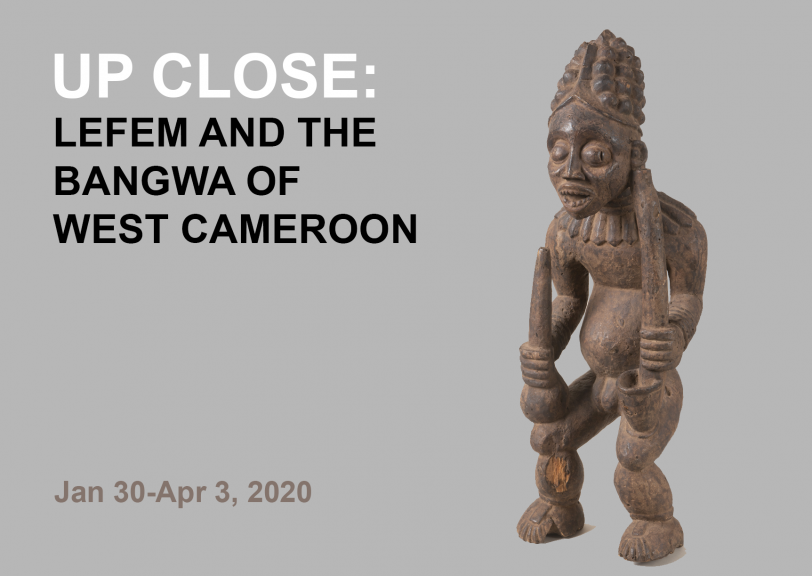 CORONAVIRUS INFO, PLEASE READ
UMD will have reduced operations the week of Mar 23, and will be moving to an online environment starting Mar 30, and continuing at least to April 10. More info at umd.edu/virusinfo.
Up Close: Lefem and the Bangwa of West Cameroon explores the long-standing tradition of carved sculptural portraits that document dynastic lines of Bangwa rulers and other significant figures. Commonly known as lefem, the figures typically depict kings, queens, and notable members of Lefem society. Two rare and well-preserved examples are on long-term loan to the Gallery -- for research and further scholarly examination -- from the Gilbert and Jean Jackson Collection.
This exhibition is organized by the University of Maryland Art Gallery, and is supported in part by the Dorothy and Nicholas Orem Exhibition Fund as well as a generous grant from the Maryland State Arts Council.
An exhibition preview and reception will be held on Wednesday, January 29, 2020, from 5-7 pm.
On view: January 30-April 3, 2020
Location: University of Maryland Art Gallery
Admission: Free